Carpet Connection has been serving the Dallas & Fort Worth areas for over 30 years!
We specialize in many types of flooring and materials, including Hardwood, Laminate, Tile, Carpet, Vinyl, and Sports Team Rugs. We also offer a wide selection of countertop materials. Started by owner Wes Simmons in 1981, Carpet Connections has the service and design experience you need for your next home project. We proudly offer flooring products made in the USA, as well as recycled flooring materials.
Our flooring design experts take pride in what they do, and provide top-notch service for any project! Our 3000 square foot showroom is filled with high-quality flooring product lines for customers to choose from. We know "Our Prices Will Floor You" because we meet or beat all other bids! We also offer special financing options for qualified customers. Get in touch with one of our sales experts today to see how we can help with your flooring experience.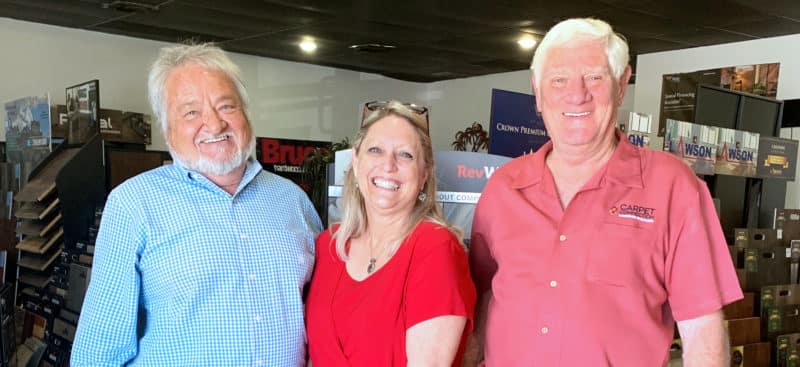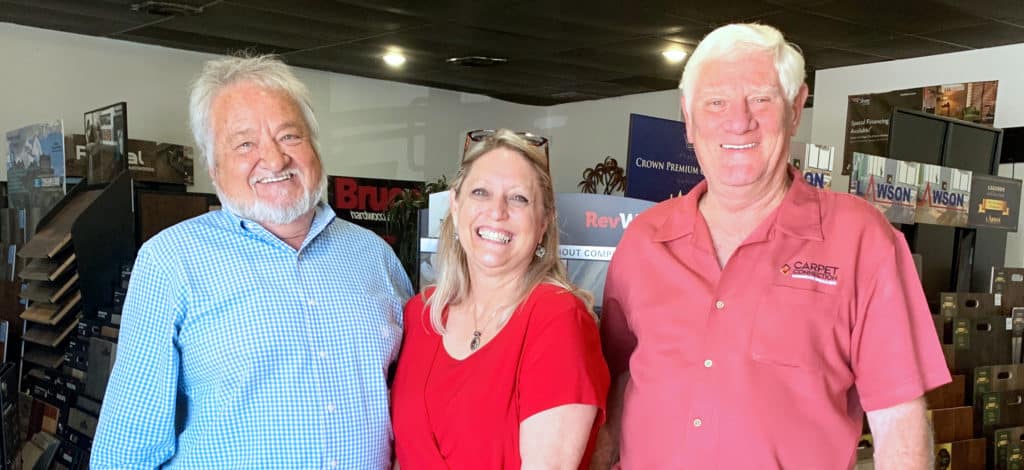 SUPPLIERS
The following is just a sampling of the flooring manufacturers we work with.  If you have a favorite resource, odds are good that we have access to their product line.

Carpet Connection provides outstanding customer service. They are focused on quality products and installation and do everything in their power to provide the best service available. They're a great company and I highly recommend them for all your flooring or granite countertop needs.

If you are in the market to have flooring installed I would highly recommend to talking to Carpet Connection before you make a decision There staff is very knowledgeable and are great with helping you pick the right floor for your needs.

Wes and his team at Flooring Connection are awesome. They love what they do, and they do it well. They finish projects on time and under budget. If you need any sort of floor covering, I absolutely recommend Wes Simmons and Flooring Connection.
I've used Carpet Connections 3 different times, most recently for a fun animal print for my media room. Even though they have a smaller store, the prices and service are both top notch. Angel was my installer and he was a pleasure to work with. I would highly recommend!
In January of 2019, I purchased new carpet from Carpet Connection in Hurst Texas. My very knowledgeable, professional, and friendly sales person was Doug Corbet who was great to work with, and might I add very patient with me. The store carries quality carpet at affordable prices. The guys who installed the carpet were wonderful. They showed up on time, did a great job, and cleaned up any mess the installation made. This company and my sales person get an A +++.
The Carpet Connection did a fantastic job of replacing all of the hardwood in our house. We experienced a water loss and they also took care of other repairs. Doug was especially helpful in helping me select new flooring. Their employees work very hard and go out of their way to get things done. Doug came by every day to check on things. My husband and I could not be more pleased.

 –  Charlie and Ann Spohn